Welcome to the Tammy Whitten, MS, LMFT, CFLE, PLLC Secure Client Area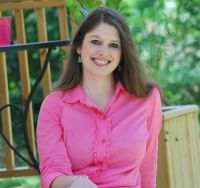 ***ANNOUNCEMENTS*** (Updated 5.1.2018)

UPCOMING DATES THE OFFICE IS CLOSED/OUT OF TOWN:

Friday, May 4: Meeting in Raleigh

Thursday, May 10-Monday, May 14 at 4pm: Family celebration time

Thursday, May 17: Meeting in Raleigh

Monday, May 28: Memorial Day Holiday

If in doubt, the calendar always reflects what's open. You may only schedule 3 weeks out. If you request a time and the system tells you that it's not available, then someone else is waiting for me to confirm that time slot for them.

Response Times:
Inside the client portal is where I try to keep all of my communication outside of sessions with clients for privacy and record-keeping reasons. Phone calls are only by appointment, and I not longer offer text support or communication. I try to practice what I preach, so I don't log in the system on weekends, holidays, or the days that I have marked as off. I prioritize responding to messages sent inside the client system, unless it is a text message sent on the day of your appointment in regards to running late, etc. This helps to keep me a running smoothly and not trying to check so many places at once.

NEW CREDIT CARD SYSTEM
I have switched to a new online credit card processing system connected to this account. This new system will allow you to use your Health Spending Account cards associated with your insurance plan if you choose. Or, you can use your credit or debit card.

In order to schedule an appointment, you MUST enter in your card information. Your card information is not stored by me or directly on this site. The credit card processing company stores it. I have lots of security measures that I am required to have by them to keep your information secure. I am not able to see your info, I am only able to click to process a payment.

You may still pay for your sessions in the office using cash, check, credit or debit card. But everyone MUST have a card on file. Due to a recent increase in no-shows, and this preventing others who desperately need the time for an appointment who are unable to come in because that time was set aside for someone else (who doesn't come), this has become a necessity.

PLEASE NOTE: if you have missed a session or cancelled less than 24 hours in advance, your card WILL be charged. This fee must be paid prior to your next appointment.

As always, if you are experiencing financial difficulties, please let me know BEFORE the session (NOT at the end of the session when payment is due) so we can make arrangements.


_____
+++Welcome!+++
This is your hub of all things for our therapeutic work together. Here you can:

-Create your profile (*be sure to click on "Register" if this is your first time here and see below for directions on how to complete for couples and families)
-Complete the online forms that give me permission to work with you
-Schedule sessions
-Get directions to the office (Inside the secure client area under "Files" or TammyWhitten.com/Contact)
-Access client resources (if available to you)
-Print off invoice/receipt copies to send to your insurance provider (should you choose to do so) for reimbursement according to your plan guidelines
-Pay for sessions

***Please note: If you are coming in as a couple or as a parent/child/family, each of you will need your own client profile created. Once you create both profiles, please send me a message within the client system with the names of your significant other/child/family member and I will connect the files together on my end.


~~~REMINDER~~~
Sessions must be scheduled, cancelled or adjusted in the system 24 hours in advance. In order to best serve everyone and to allow myself enough time to do any preparation prior to sessions, same day sessions are not available, whether in this client system or thru direct contact with me via text/phone/email.

Sessions MUST be cancelled or rescheduled in the system 24 hours in advance to avoid paying the session fee. The system will not allow you to cancel one minute past 24 hours, so please look over your schedule in advance. If you would like to verify that a cancellation request went through, click on "Home" once you are logged on inside the client portal, and it willl show your upcoming sessions. If that appointment time isn't showing, then your cancellation went through just fine.
~~~


If you need immediate assistance and I am not able to see you due to being in other sessions, it being my day off, holiday, weekend, or vacation, here are some options for between session support:

1. Write a journal entry.
2. Schedule and send an email session. I will respond as soon as I'm able, once the payment is received.
3. Log in the client portal and click on "Files." If I have told you that I added you to a group (Anxiety & Worry, Relationships, Eating Disorders, Parenting, etc.) you will see a folder there. Click on the folder and you will find specific resources there to help you that focus on the topics we are working on in sessions together.
4. Call 9-1-1 if it is an emergency situation and you are not safe physically or emotionally.
5. Call the local 24/7 free crisis center, 252-758-HELP (4357).
6. Call the national crisis hotline, 1-800-273-TALK (8255).
Log in to the secure portal. If you have not received an email with a username, please Register.