Welcome to the Tammy Whitten, MS, LMFT, CFLE, PLLC Secure Client Area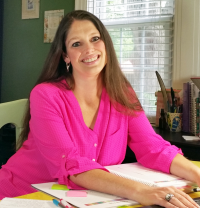 The updates are taking a bit longer than anticipated, as I'm having to go in and do a lot of manual tweaks instead of system wide updates. Current clients can still log-in, but registration has not opened up yet to new clients. I am so sorry for the inconvenience. I'm trying to do this in between therapy sessions and some previously scheduled appointments for myself unrelated to work. I'll keep you updated here.~ Tammy 1.10.2020

Current clients may see some "wonky" things, as I am completing the updates to the site.

Rates are increasing for new clients, and clients who have been active and have had a session since July 1, 2019 will maintain the old rates as long as they continue to have a session within a 6 month time frame.

I am also changing some availability times. While I am making these changes today, you may see a rate difference show up when you schedule until I have time to go through and individually select the appropriate rates for each client and for each session time length, so please bear with me while I do this!

Thank you!

Tammy

***************************************

Office Closed: Thursday, December 19-Sunday, January 5, 2020

If you log in and don't see any available times, then either that day is completely booked, or I am not in the office that day. Currently, you are able to schedule sessions for the first week of January, however, they will not be confirmed until I log in and click on them. I may be shifting some of my time blocks around at the beginning of the year so I can have better focus in sessions.

*****************************************

Welcome!

This is the "client portal" and it is where you can complete the necessary paperwork, schedule sessions, pay, and print off any information you need for insurance or for support between sessions.

The client portal is my administrative assistant, and I conduct ALL communication through the portal. Because of time demands, being in sessions, and so many robo calls, I ONLY answer the phone if we have a scheduled time to talk.

I check inside the client portal a few times each day Monday-Thursday, unless it is a holiday or I am out of town. Sometimes I am in here on the weekends. My client work week is Monday-Thursday. Though I do work on the weekends- it's on notes and administrative things.

I like to use text messages in case you have an appointment scheduled for THAT day and something comes up preventing you from making the session. Otherwise, I refrain from text messages as much as possible. After 10 years in private practice, I had to stop text support between sessions because I never had a chance to work in the yard or fold my laundry. Please use the messages feature inside the client portal ton contact me in-between sessions with questions about scheduling, billing, etc.

CRISIS SITUATIONS: If you need immediate support between sessions, please look above and click on the "Crisis" tab for more information and resources.

CANCELLATION AND SCHEDULING REMINDER: Sessions must be scheduled, cancelled, or adjusted here inside the system at least 24 hours in advance. At the exact second the clock reaches 24 hours, the cancellation button disappears. If you would like to verify that an appointment has been cancelled, when you are on the home screen to your account, that session should not be listed. If you log in to cancel an appointment AFTER you have received a session reminder, or should you not find the button to cancel a session, this means that the cancellation period has ended and the cancellation fee applies. The option to cancel disappears inside the system once the cancellation period ends.

In order to best serve everyone and to allow myself enough time to do any preparation prior to sessions, I am not able to schedule same-day appointments.

NEW WAITING LIST FEATURE: If you find the calendar is full, you can add yourself to a waiting list. If a slot comes up, you will get an email with the times that are open at that time. Often, things change over the weekend and evening spots do become available. Everyone loves the evening times!
Log in to the secure portal.